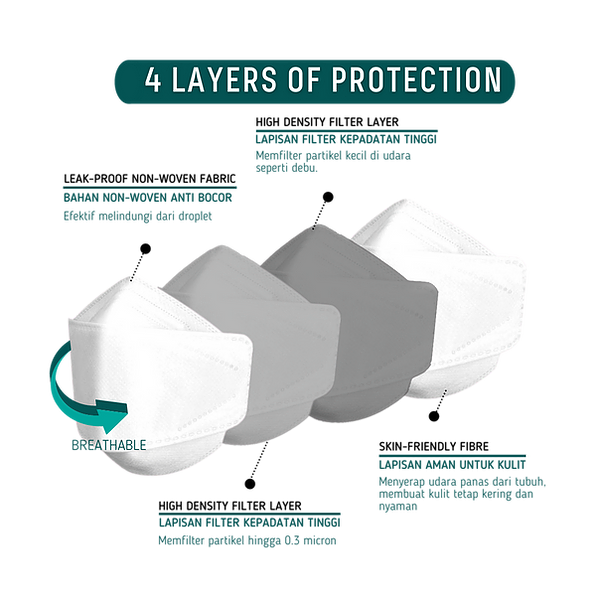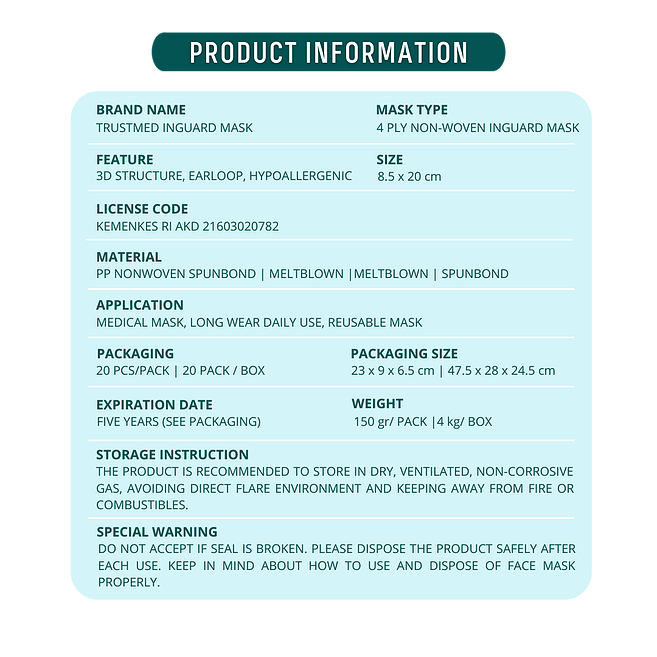 Verified license to manufacture and distribute from Indonesian Ministry of Health.
Certified Bacteria Filtration Efficacy BFE 99% from Nelson Labs USA.
We also check our BFE result regularly in our lab to ensure the standard is implemented.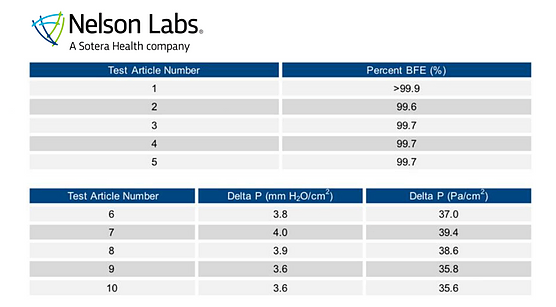 INguard Mask has 3D fitted design structure to allow more room to breathe.
The high permeability and lightweight material prevents moisture build up
during long term usage.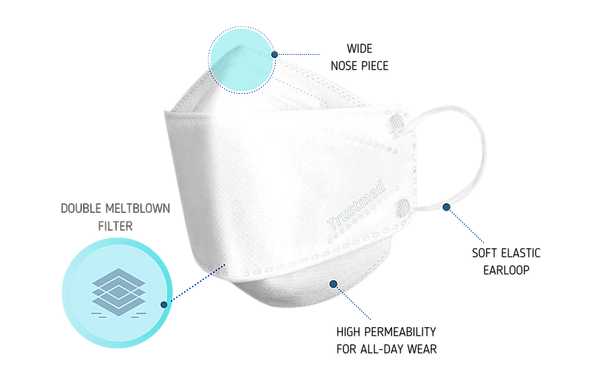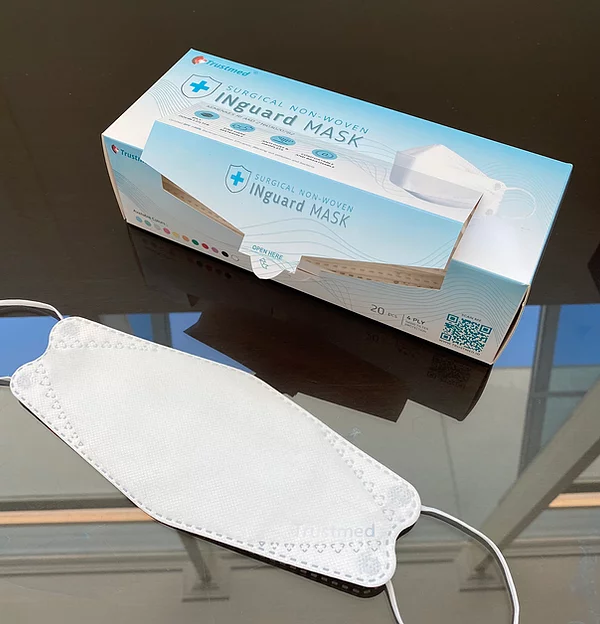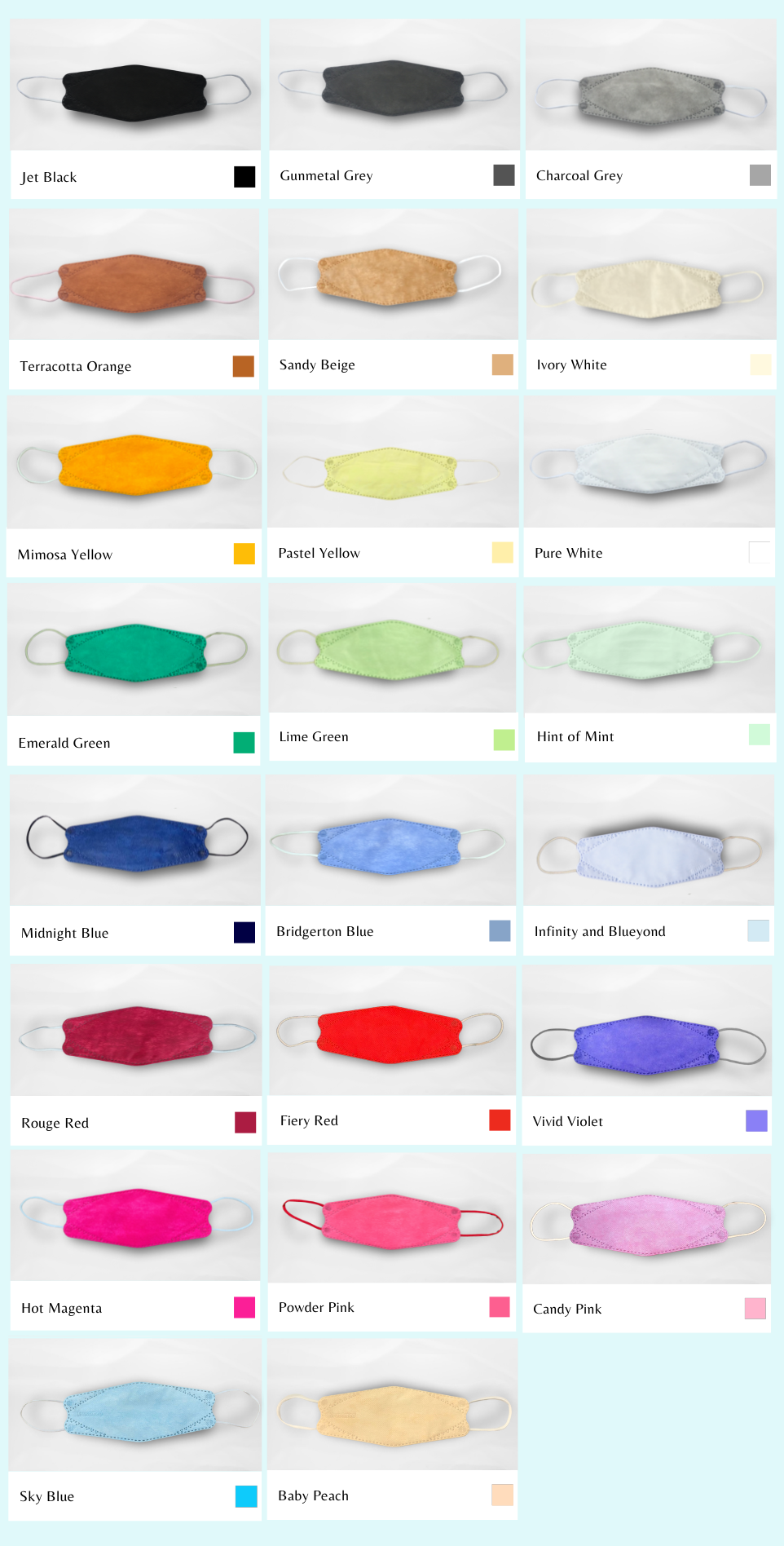 INguard MASK
Double filter protection and 3D structure combines safety and comfort to stay fresh longer everyday.

Buy Now
For bulk purchase please contact us through whatsapp / email